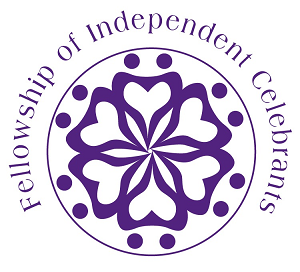 Wedding Information
Wedding Information
There are many types of ceremonies you can choose for your big day as well as many locations. There are many companies offering off the shelf ceremonies and the price they charge reflects this. I offer a bespoke service where the service is created specifically for you so it will be unique. There are various options for you to choose from:
Getting married at the Registry office which takes a few minutes and then have the ceremony of your dreams or you could be married in an exotic location and once back home have a ceremony for your family and friends. If you would like the ceremony in a hot air balloon, underwater, in your home or another unusual location (within reason) I can officiate on your special day. A celebrant is not authorised to legally marry anyone and therefore you need to contact the Registry Office to arrange this.
I can be dressed in a suit, dress or in costume to blend in with the theme of your day. Being creative will make it individual and you will have what you would like.
If you would like a hand fasting or renewal of vows I can create a ceremony together that is meaningful to you.
I am a member of the Fellowship of Independent Celebrants (FOIC).
---
For more information please telephone me on:
07841 373428
If I am unable to answer your call it will probably mean I am busy with another client, please leave a message with your name and contact details and I will return your call as soon as I can.
Alternatively please use the form below and I will get back to you as soon as possible:
Hours of business are:
Monday to Friday 9am to 5.30pm
Guidance
Crystal Therapy and Reiki are complementary therapies and are intended to be a supplement and not a substitute for professional medical care and treatment.
Should you have any concerns over medical problems or symptoms you should contact your doctor or health care provider.
I am not able or trained to diagnose and I cannot guarantee any medical benefits from these therapies.
For more information please telephone me on: 07841 373428