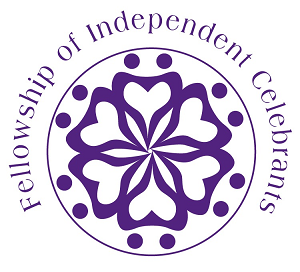 Just some of the comments left by a few of my clients
Thank you for the way in which you carried out our Joining of Hands Ceremony and Celebration.
Everyone without exception commented on how wonderful the service was.
Thank you for a lovely service, because of yourself what might have been a difficult time somehow became easy.
I just wanted to say thank you very much for conducting my late husband's service and thank you for the time you took with us that led to such an amazing funeral.
Thanks again for taking enormous care in the words used and the memories I gave you.
We all were truly grateful for the effort and dedication you had applied to the service. A sign of a 'real professional'.
---
For more information please telephone me on:
07841 373428
If I am unable to answer your call it will probably mean I am busy with another client, please leave a message with your name and contact details and I will return your call as soon as I can.
Alternatively please use the form below and I will get back to you as soon as possible:
Hours of business are:
Monday to Friday 9am to 5.30pm
Guidance
Crystal Therapy and Reiki are complementary therapies and are intended to be a supplement and not a substitute for professional medical care and treatment.
Should you have any concerns over medical problems or symptoms you should contact your doctor or health care provider.
I am not able or trained to diagnose and I cannot guarantee any medical benefits from these therapies.
For more information please telephone me on: 07841 373428